With the passage of time, games are becoming more dependent on better CPU and GPU. But some popular games like Fornite don't require you to have high-end components inside your build. Despite the gaming mode that you choose in Fortnite, PVP or PVE, you'll get decent frame rates even if you have a cheap gaming PC. But which hardware makes Fornite run smoother on your PC, CPU or GPU?
Fornite falls a bit more on the GPU side, especially when you max out the graphical settings. However, the game engine also utilizes the CPU properly and distributes the gaming workload evenly among all the cores assigned by the game developers. Therefore, to play Fornite at its best settings, you'll need a good graphics card and a multicore CPU.
Before we fall into the details, let's go through the minimum and recommended system requirements of Fortnite as described by Epic Games.
Minimum System Requirements
| | |
| --- | --- |
| Processor | Core i3-3225 3.3 GHz (Dual Core or Equivalent) |
| RAM | 4GB |
| Graphics Card | Intel HD 4000 2GB or AMD Equivalent |
| Operating System | Windows 7 |
Fortnite Minimum Sys Requirements
Recommended System Requirements
| | |
| --- | --- |
| Processor | Intel Core i7-8700 or AMD Ryzen 7 3700x |
| RAM | 16GB |
| Graphics Card | Nvidia GTX 1080 or AMD Radeon RX 5700 XT 4GB |
| Operating System | Windows 10 64-bit |
Epic Settings Fortnite Requirements
Which Hardware Decides the Performance of Fortnite?
By looking at the above specification, it's clear that you'll need to opt for a reliable CPU and GPU if you want to play the game at its best settings. A graphics card with 4GB of VRAM would be enough to scale Fortnite to 1080p settings.
And obviously, in intense battle scenes, you'll need at least a quad-core CPU to achieve decent frame rates. But you can back up the performance of your CPU if you have a good graphics card in your system.
To get optimal in-game performance, there's no need to spend tons of money on buying a high-end CPU for Fortnite. The truth is, a dual-core or quad-core CPU is enough to squeeze the best performance in Fortnite.
However, keep in mind that the CPU that you choose comes with better single-core performance. One way to check this out is to look for the base clock speed of your CPU. A CPU with a higher clock speed tends to perform better in games that involve intense combat scenes.
You can pick between AMD and Intel, however, we always prefer Intel chips over AMD when it comes to getting higher FPS in gaming. Intel's Core i5 9400F is a six-core CPU and has enough juice to deliver over 60fps in any game at 1080p settings.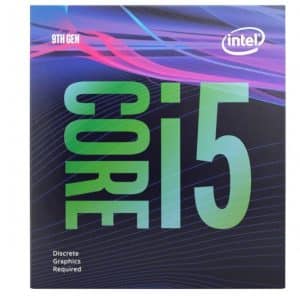 To run Fortnite on Epic 1080p settings, you can go with Nvidia GTX 1660 or AMD RX 5500 XT graphics card. Both of these cards are cheaper and offer tons of value when it comes to playing games like Fortnite or PUBG at 1080p settings.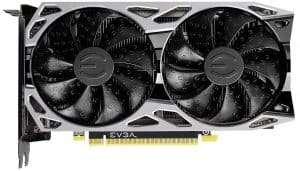 Tweaking in-Game Settings
We now know that GPU has more to do in Fornite as compared to CPU. One way to test this out is to tweak with "Graphics Presets" in Fortnite. When you switch down from "Epic" settings to "Low" settings, you'll notice a huge boost in your frame rates.
This boost in FPS shows that the game is highly dependent on your graphics card. And it's not the CPU that's limiting the performance of your game. However, downgrading to lower graphics presets would also result in lower visual details.
Therefore, one way around this is to tweak individual in-game settings one by one rather than going with the "Quality Presets" option. This would help you in maintaining the average frame rates while opting for the best graphical settings possible.
Here's an informative video by itsJerian Youtube channel that shows you how to tweak your Fortnite settings to boost your FPS.
Why Fornite is More Dependant on GPU
It's because the game developers have put more effort into making this game look visually appealing to its players. A lot of work has been done around Shadows, View Distance, Anti-Aliasing, Textures, Effects, Grass, etc. All of these graphical settings depend upon a powerful graphics card.
For example, if you the "View Distance" in Fornite POP mode, then you'll get more frame rates because your GPU has to draw fewer details on your screen.
Similarly, as soon as you turn off the "Shadows" in Fornite, you see a significant boost in average frame rates. But at the same time, turning off Shadows would take away the life out of this game.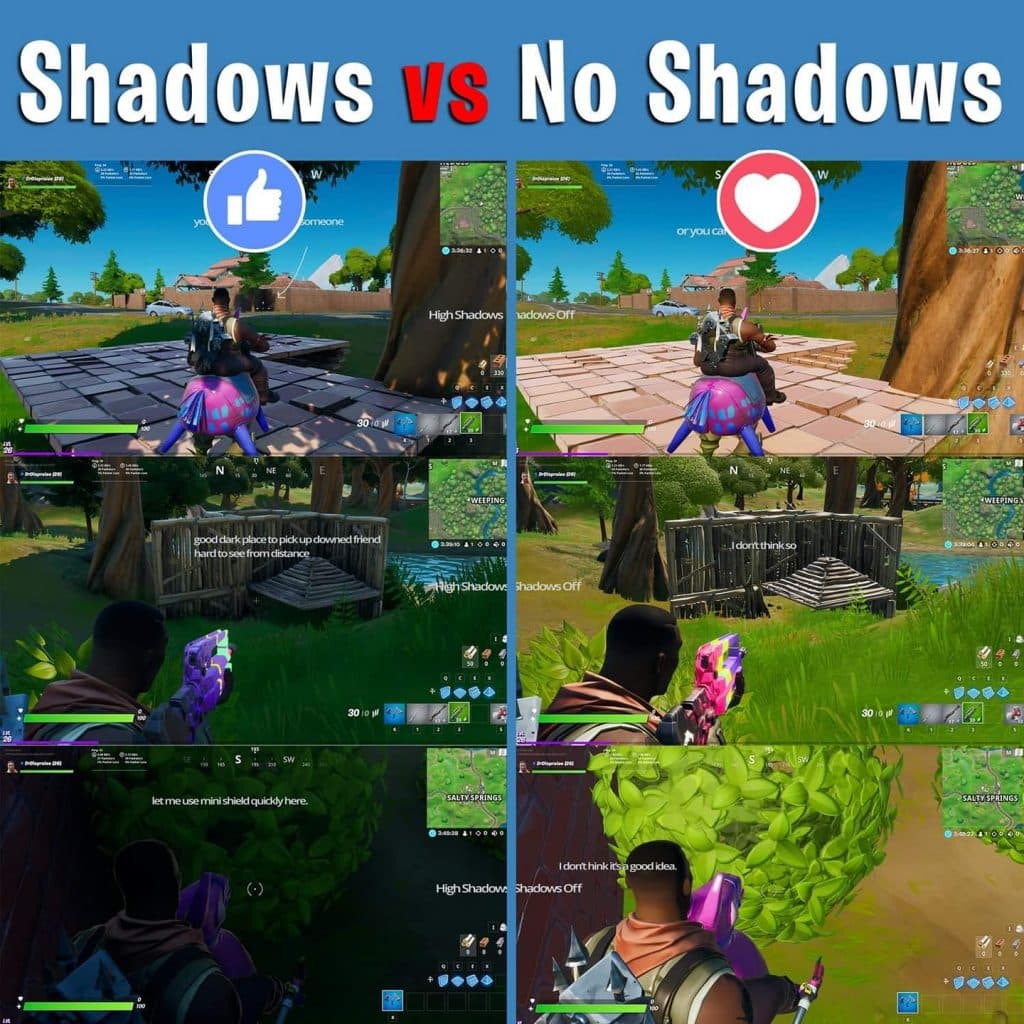 Furthermore, there are a lot of other options like Effects, Anti-aliasing, and Post Processing that depends upon your graphics card. So, there's a little effort that's needed by your CPU, and a lot still depends upon your GPU.
Verdict
All in all, the Fortnite game depends more on your graphics card than it does on your CPU. The Cartoonish style environment in the game, textures, shadows, effects, etc everything relies on the power of your graphics card.
If you opt for a powerful graphics card, then you can easily play Fortnite at 1080p Epic settings. To maintain frame rates over 60fps, it's better to opt for a quad-core CPU that is highly compatible with your graphics card.
We hope you have the answer to your question regarding which hardware decides the performance in Fornite. If you are confused about picking the right hardware for your Fornite PC, then leave us a comment and we would love to help you out.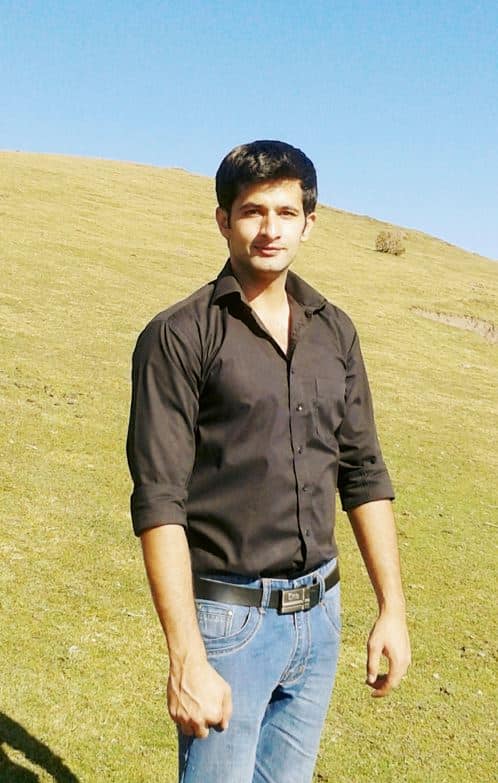 Hi, my name is Masab, a die-hard PC enthusiast and founder of this blog. I love to share my prior experience with computers on this blog. Ask me anything about building a PC or troubleshooting PC errors, I'm here to help.