Finally, after a long time, AMD is finding a way to take the crown away from Intel. The story begins with Intel introducing their hybrid architecture CPUs (those with P/E cores) on them to claim the "Overall CPU Performance" from the Red Team. Since the last two generations of CPU, AMD has been struggling to claim the top spot on the CPU performance charts.
To those of you who really don't know about hybrid CPUs, here's a little glimpse of it. With their 12th generation (Alder Lake) processors, Intel integrated two different types of cores on a single CPU chip. These cores are called "Performance Cores" & "Efficiency Cores".
The role of primary cores is to carry out the main workload carried out by users in real-time, whereas the efficiency cores take care of the apps or processes running in the background.
The introduction of hybrid cores has put Intel CPUs ahead of AMD CPUs in dealing with complex tasks like video editing, gaming, 3D creations, etc. At the time of writing this article, Intel's Core i9 13900K is the king of the CPU market.
AMD to Take Charge Now
According to an article published in Toms Hardware, AMD is testing hybrid processors and it's time for Intel to face tough competition ahead. There's no confirmation when these new hybrid CPUs from AMD will arrive in the market. However, the alleged testing by AMD shows that soon there's something big coming up from the Red Team.
Here's a Tweet that shows the AMD Eng Sample processor marked 100-000000931-21_N with 12 logical cores out of which six are physical cores.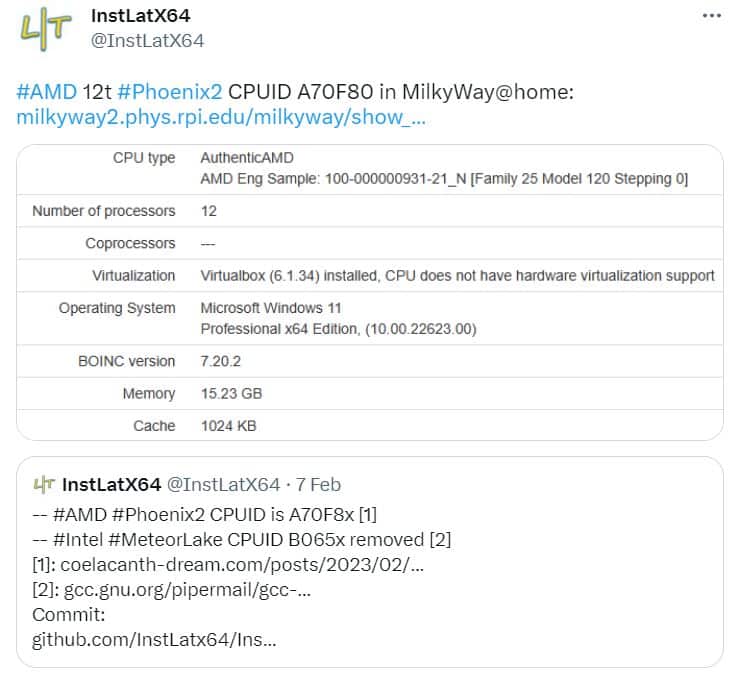 Although the specs shown in the Tweet above don't confirm that this would be big.little architecture kind of processor, however, the six physical/12 logical cores still point in the direction of this being a hybrid CPU.
What We Think
If the rumors about the arrival of hybrid AMD processors are true, then Intel has to hold tight on its crown from being claimed back by AMD. Toms Hardware also reports that this could be power Zen 4 cores and Zen 4c cores to be found on Phoenix 2 CPU rumored last year. It is said that the Phoenix 2 chip also uses the same type of configuration as found on the leaked Tweet made by @InstLatx64.
No matter what the truth is, we have to wait for AMD to come forward and throw some light on this. But all of this shows positive evidence that AMD is up to something big this year. The leak shows evidence that it is being tested by someone other than AMD. But again, all eyes are on AMD to release any official statement regarding their upcoming hybrid chips.
If AMD is creating something which is not purely hybrid but is close enough to that architecture, I believe this will give it a tough time to Intel. And if somehow Red Team shows up with identical big.little architecture chip like Intel, then this will put the crown back on the head of AMD.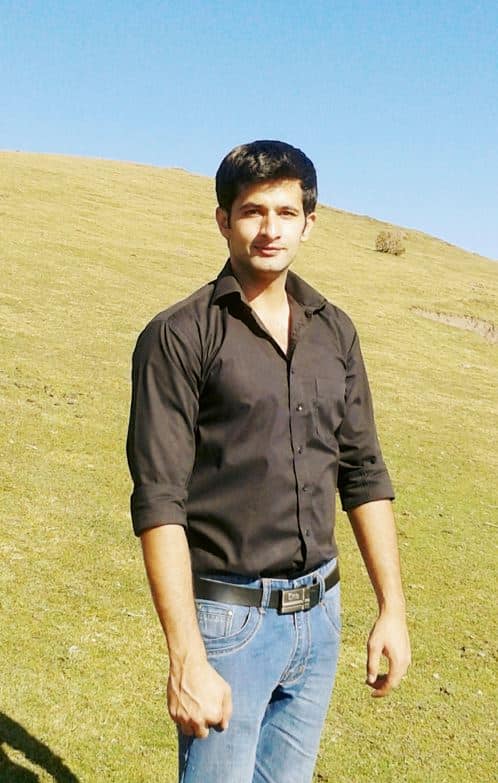 Hi, my name is Masab, a die-hard PC enthusiast and founder of this blog. I love to share my prior experience with computers on this blog. Ask me anything about building a PC or troubleshooting PC errors, I'm here to help.