If you are getting sluggish performance while running Skype, then this could be due to Skype using a lot of CPU power than needed. You can simply check this by opening your Task Manager. Most often, the Task Manager will show you Skype at the top of the bar with the most CPU usage statistics. This will also result in rising temperature on your CPU which needs to be addressed to prevent any further damage.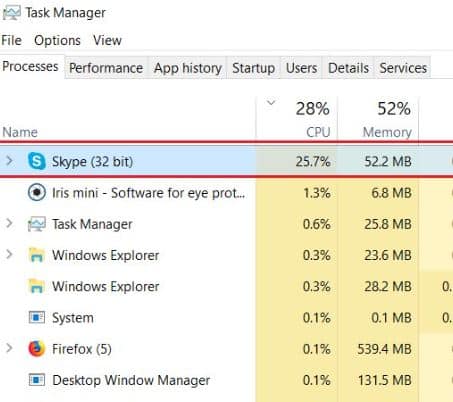 So what are some possible reasons behind the high CPU usage in Skype? We'll figure all of this out in this guide. Furthermore, we'll lay out some of the possible solutions to troubleshoot this issue.
Troubleshooting Skype High CPU Usage on PC
The higher CPU consumption usually occurs when you launch Skype from your computer. If you come up with a laggy performance at that time, then probably Skype is consuming more processing power than needed.
But if this slower performance happens only once a month, then there are chances that Skype is looking for an update, which is triggering more CPU usage.
On the other hand, if this sluggish performance occurs every time you launch or sign out from the Skype messenger, then you'll have to find out the real cause behind this.
Low RAM
Skype recommends having at least 2GB of RAM on your computer for a smoother experience. If you have less than 2GB of RAM, then this will put more stress on your CPU, resulting in sluggish performance.
Make sure you have at least 4GB of RAM on your PC if you run Skype and other applications at the same time. Upgrading your RAM will ease off the load from your CPU while leaving more resources for Skype Messenger.
Apps in the background
Running multiple apps along with Skype puts a lot of load on your CPU and RAM. And if you running apps that consume more RAM and CPU resources, then you'll need to close them. Now there are two ways of doing this, directly closing them or ending the process in Task Manager.
Likewise, if you are running multiple messenger programs at the same time, then all of them will compete to grab as many hardware resources as they can to deliver better performance.
I have installed Google Meet, Zoom, Skype, and Telegram on my PC. Whenever I try to run Skype, I head over to Task Manager to make sure that the rest of the two programs are not running in the background.
Meanwhile, if you are witnessing higher CPU usage when making video calls on Skype, then here's what you can do to improve the performance.
If using Windows 10, go type Windows Search Bar at the bottom and type "Adjust the Appearance" and then click on it.
A new tab will open, select the "Adjust for best performance" option and then "Apply" the settings.
Updating Skype
Every latest version of Skype is designed to execute the source code better than the previous version. It can happen that your old Skype version is unable to execute the next-gen CPU that you have on your PC or laptop.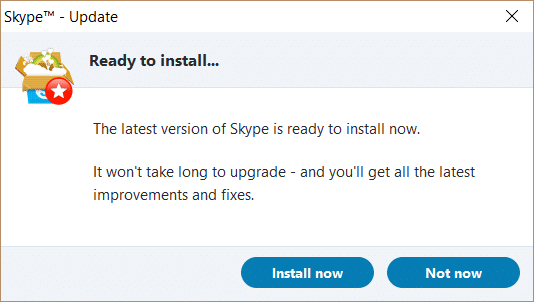 So, updating to the latest version of Skype can bring CPU usage back to normal. An ideal CPU usage for Skype is anywhere between 5% to 20% when making video or audio calls.
Uninstalling Skype
If none of the above methods works, then you can simply uninstall and reinstall Skype. After that see if that helps in taking the load off from the CPU when running Skype.
To fully clean all the files and cache related to Skype, you can use CCleaner. A free tool to remove registry and cache files related to Skype anywhere on your computer.
Also, Read About: How to Fix Windows Driver Foundation High CPU Usage
Why Skype Runs Smooth on Mobile as Compared to PC?
The Skype mobile app is coded differently as compared to the desktop app. The desktop version is designed to run all of the time even if you are logged out of your Skype ID.
The mobile version of Skype is more optimized and gets frequent updates as compared to the desktop version. Also, Microsoft releases more updates for the Android/iOS version of Skype.
Bottom Line
Finally, if you follow each of the above-discussed steps one by one, then you can easily fix the higher CPU usage when running Skype. Start by checking your PC specs, and make sure you have enough RAM to easily run Skype and other apps at the same time. Lastly, don't forget to update your Skype to the latest version so it can fully utilize the resources it needs to run.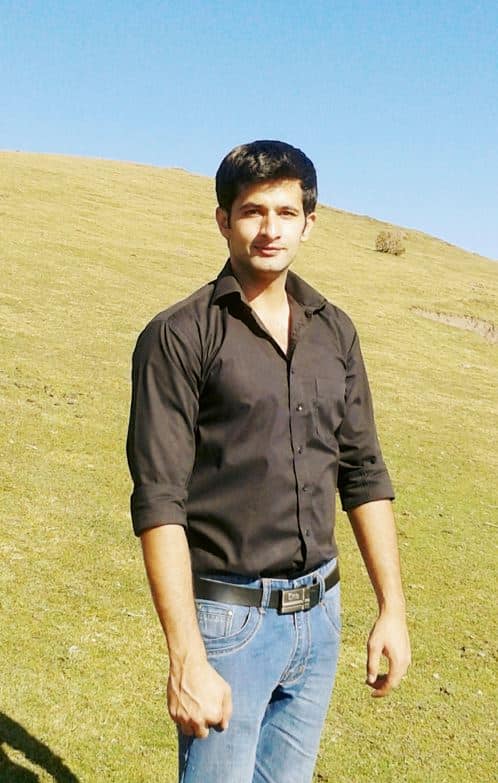 Hi, my name is Masab, a die-hard PC enthusiast and founder of this blog. I love to share my prior experience with computers on this blog. Ask me anything about building a PC or troubleshooting PC errors, I'm here to help.